If you want to examine the material in a particular Market, select a market segment using the Market button above. Select Markets to return to Markets page. Other links will take you to other destinations.
Introduction
This site has been developed to assist in opening the knowledge of basalt fibre, and its derivatives, to a wider market. Basalt fibre has been around for a long time. However, its commercial development has been fairly recent. People with an innovative mind, have discovered numerous new products that use the outstanding complexities of this material in the marketplace. It is hoped that some outstanding new thinking will come from a spark of an idea that these pages might generate
What is StoneRod?
StoneRod fibre is a fibre, having qualities similar to Carbon Fibre, Aramid, and Kevlar. Although similar in thickness to E-Glass fibres, StoneRod fibre has far superior qualities. Fibre types such as, PVA, Polypropylene, Polyester, Cellulose, and similar fibres, are not as resilient as StoneRod fibres.
StoneRod fibre is produced from volcanic rock, is ecologically innocuous, and is totally safe to use! (Check the Markets page, for links to some of the uses). StoneRod fibre may be used as an asbestos fibre replacement, but does not cause any of the asbestos-sourced typed diseases.
The product is produced from pure lava rock, which is melted in a gas-fired, or electrical furnace, before being drawn through sizing dies. The fibre then has a thin coating of a sizing compound applied , such as silane, before being stretched, cooled, and wound onto spools. Once manufactured, the spooled continuous filament fibre may be used to manufacture a multitude of different end products. The material is corrosion and fire resistant.
The fibres contain no additional components, unlike glass fibre, which is a mix of several ingredients. The fibres are pure lava rock, and do not have any ecological drawbacks, having originated from the volcanic basalt outflows! No noxious gases or materials are emitted if the products are incinerated, as the material merely reverts to its original lava rock.
StoneRod is the registered Trade Mark of basalt fibre products, marketed in South Africa. Our technical staff are qualified to offer expert advice on the use of fibres in production. The company is willing to help develop further uses, for this recently launched material. a multitude of diverse products and uses are finding their way onto international markets.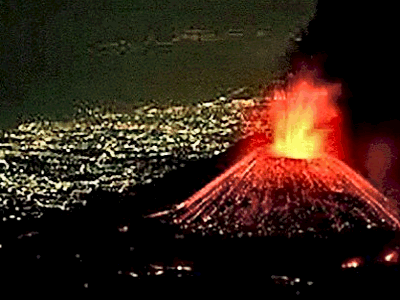 StoneRod basalt Fibre is produced from volcanic lava rock.
We pride ourselves on our professional service, market knowledge, quality, and most competitive prices.
Return to Top of Page.